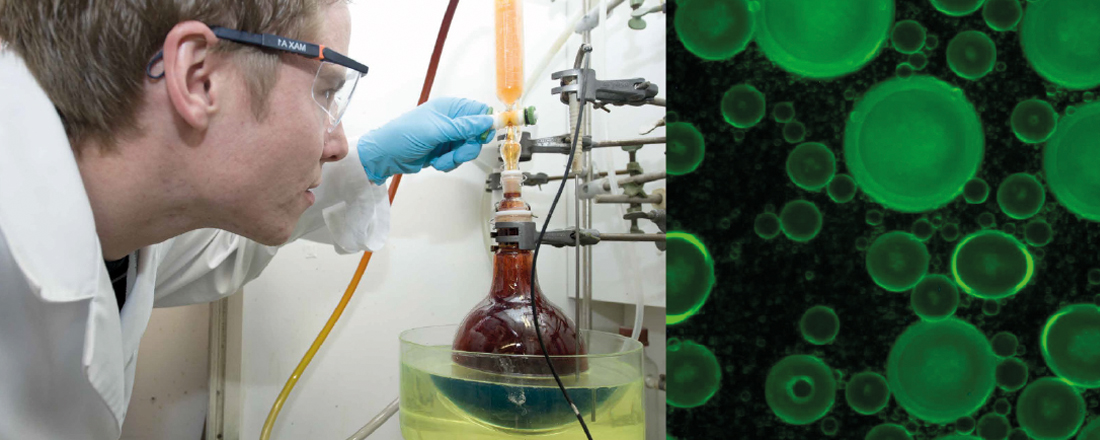 Synthesis and Molecular Characterization
Combined Raman imaging/scanning probe microscope system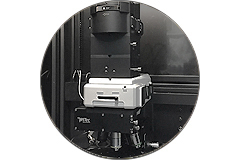 WITec alpha 300 RA+
The WITec alpha 300 RA+ is especially designed for co-local Raman and scanning probe microscopy measurements. It is equipped with two excitation lasers (532, 785 nm), a fast EMCCD camera, polarization, True Surface and a scanning probe module. Raman imaging delivers information about the chemical composition of the sample (resolution in sub-µm range), while with scanning probe microscopy the sample topography can be analyzed (resolution in nm range).
---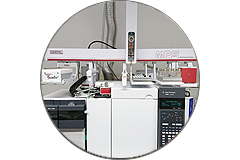 GC/MS

Automatized gas chromatograph coupled to a mass spectrometer (Agilent GC 8790B/5977 MSD), equipped with a GERSTEL-MPS 2 XL MultiPurposeSampler, cooled injection system (CIS 4C), thermal desorption, headspace and pyrolysis unit.
---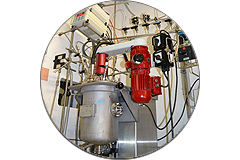 The KeyLab Synthesis and Molecular Characterization provides extensive equipment for the synthesis and characterization (GPC, MALDI-ToF, DSC, TGA) of functional polymers. Several reactors of different sizes are available and the accessible polymerization techniques range from radical and ionic polymerization to polycondensation and specialized methods like chemical vapor deposition polymerization.
The KeyLab Synthesis and Molecular Characterization hosts equipment specialized for the synthesis and characterization of functional polymers. Reaction vessels and reactors with a capacity of 0.05 up to 10 L are available, allowing for polymer synthesis in the gram to kilogram scale. Distinguished experts support the KeyLab users in the design and performance of different polymerization reactions, including radical and ionic polymerizations as well as polycondensations.
Specialized polymerization techniques, like microwave and chemical vapor deposition polymerizations, are also accessible. The KeyLab's core competencies in the field of polymer characterization are thermal analysis, chromatography and mass spectrometry.
---
KeyLab coordinator:
KeyLab scienstist:
Dr. Holger Schmalz
---
KeyLab flyer:
---
Rules of use:
Members of the University of Bayreuth can find the current rules of use via the intranet:
Non-affiliates of the University of Bayreuth can obtain the rules of use from the KeyLab scientist.