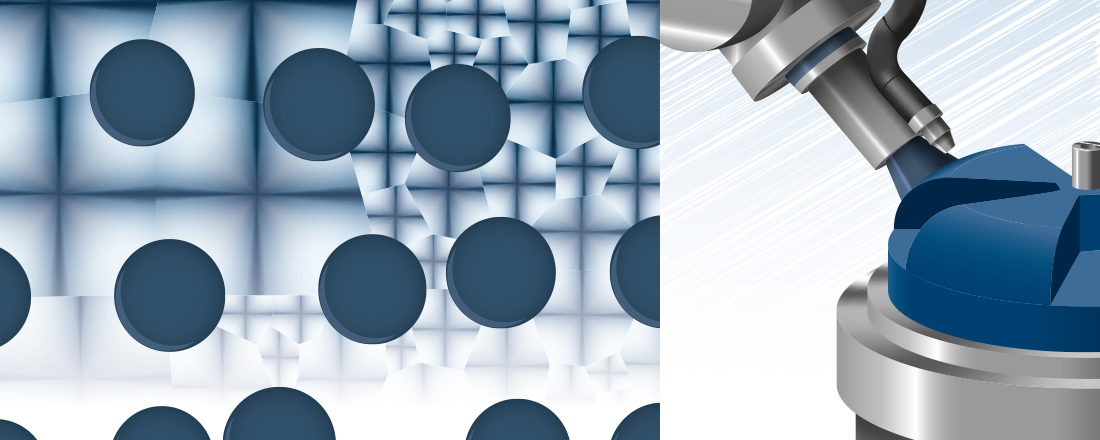 Highly Filled Polymers
Within the last years, the industrial demand for lightweight materials allowing for functional integration has constantly increased. The properties of polymers can be significantly influenced by the addition of additives and fillers resulting in innovative highly filled high performance polymers specifically designed for multifunctional components and their designated applications. Unfortunately, the full potential of these high performance materials cannot be exploited up to now due to an insufficient understanding of the rheological behavior of highly filled polymers under processing conditions.
The KeyLab Highly Filled Polymers deals with the design of innovative measurement and processing techniques enabling the determination and optimization of the rheological and structure-forming characteristics of highly filled polymers under relevant process conditions. The determination of interactions between identical and different fillers as well as between these fillers and the polymeric matrix and their influences on the materials processiblity is the central research focus of the KeyLab.
---
KeyLab coordinator:
Prof. Dr.-Ing. Dietmar Drummer
---
KeyLab flyer