Prof. Dr. Ann-Christin Pöppler
zurück zur Übersicht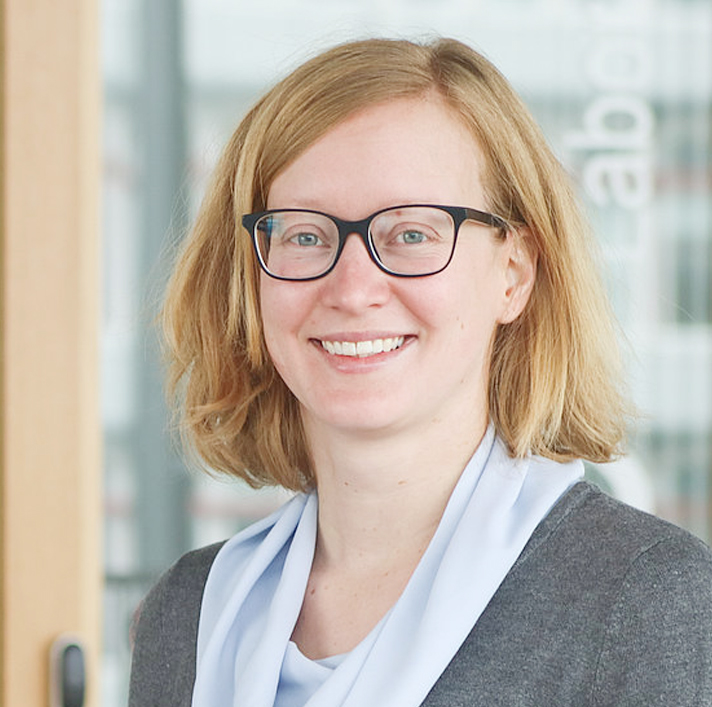 Prof. Dr. Ann-Christin Pöppler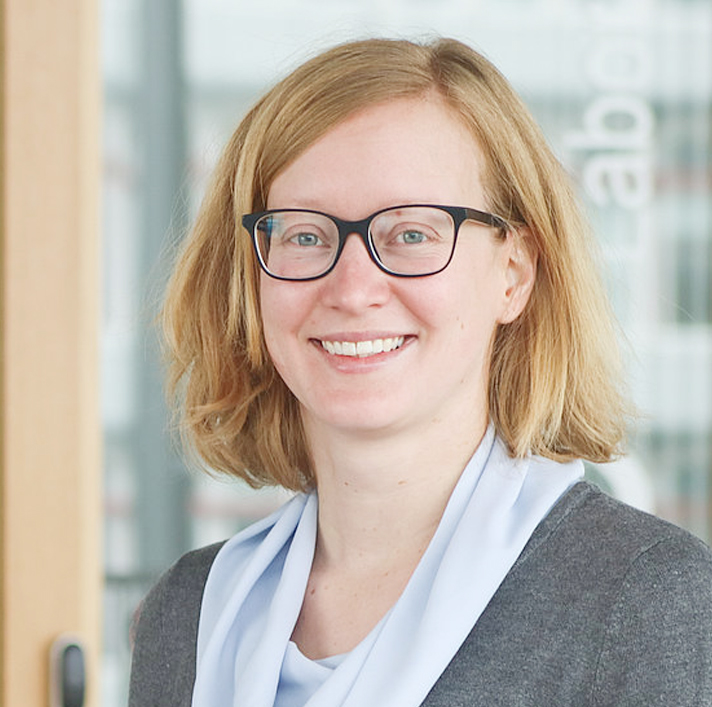 Organische Strukturchemie
Universität Würzburg
---
Berufserfahrung
| | |
| --- | --- |
| seit 2022 | Professorin für Organische Strukturchemie, Universität Würzburg (JMU) ​ |
| 2016 – 2022 | Junior-Professorin für Organische Chemie, Universität Würzburg (JMU) |
| 2014 – 2016 | Postdoktorandin bei Prof. Steven P. Brown, Department of Physics, University of Warwick, UK |
| 2014 | Postdoktorandin bei Prof. Adam Lange, Max-Planck-Institut für Biophysikalische Chemie, Göttingen |
---
Ausbildung
| | |
| --- | --- |
| 2010 – 2013 | Promotion, Prof. Stalke, Institute of Inorganic Chemistry, University of Göttingen, Germany |
| 2010 | Diplomarbeit in Anorganischer Chemie, Universität Göttingen, Deutschland |
| 2008 | Erasmus-Praktikum, Prof. A. de Lera, Universidade de Vigo, Spanien |
| 2005 – 2010 | Studium der Chemie (Diplom), Universität Göttingen, Deutschland |
---
Auszeichnungen und andere Verantwortlichkeiten
| | |
| --- | --- |
| 2022 | Dozentenpreis des Fonds der Chemischen Industrie |
| 2021 | "Preis für gute Lehre an den staatlichen Universitäten in Bayern" durch das Bayerische Wissenschaftsministerium |
| 2021 | Felix-Bloch-Vorlesung der Gesellschaft Deutscher Chemiker (GDCh) |
| 2020 | Sonderlehrpreis für Online-Lehre der Medizinischen Fakultät (JMU Würzburg) |
| 2020 | Fulbright-Cottrell Award der German-American Fulbright Commission |
| 2015 – 2016 | Newton International Fellowship der Royal Society |
2014
Feodor Lynen-Forschungsstipendium für Postdocs
2012
Preis des Stiftungsrates der Universität Göttingen "Herausragende Nachwuchspublikation"​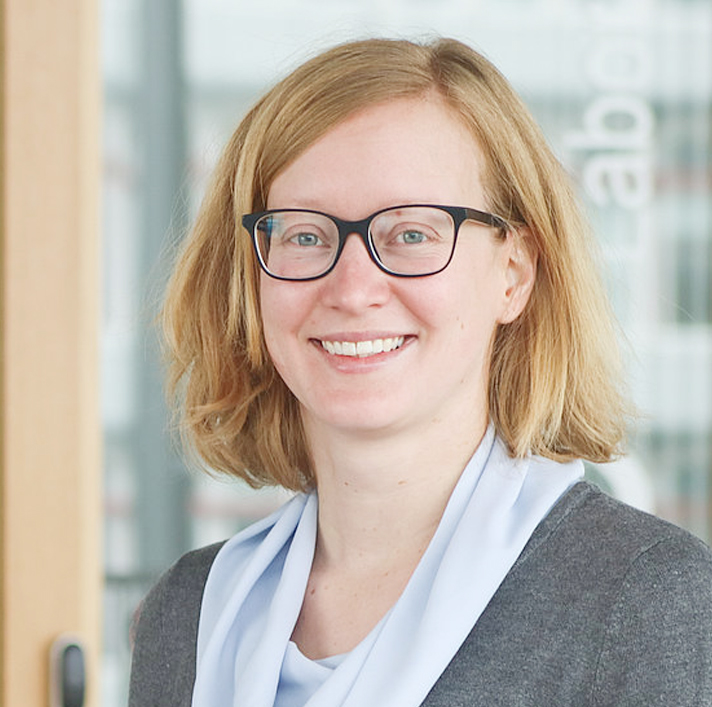 Organische Strukturchemie
Universität Würzburg
---
Im Team Pöppler beschäftigen wir uns mit der Charakterisierung komplexer, ungeordneter Polymer-Nanopartikel für den Wirkstofftransport. Die Charakterisierung erfolgt sowohl im Festkörper oder Gel als auch in (biorelevanten) Lösungen. Dabei nutzen wir NMR-Spektroskopie kombiniert mit synthetisch-organischer sowie makromolekularer Chemie und komplementären Messtechniken sowie kleineren Rechnungen. Dabei liegt ein Fokus auf der verbesserten Charakterisierung und dem besseren Verständnis dieser Systeme, was Zugang zu detaillierten Struktur-Eigenschaftsbeziehungen liefert, um den zweiten Fokus, die Entwicklung von Designideen für verbesserte Materialien, zu ermöglichen.​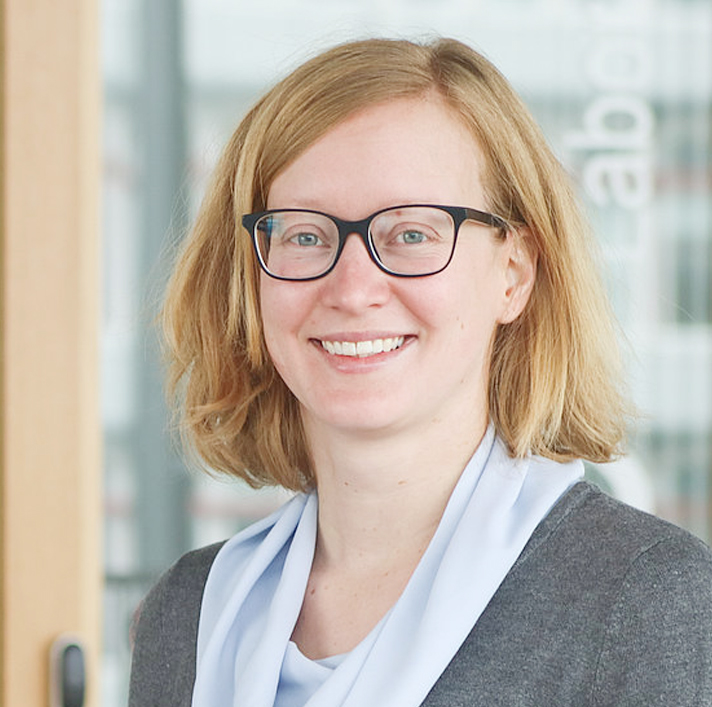 Organische Strukturchemie
Universität Würzburg
---
10 ausgewählte Publikationen
Eine vollständige Publikationsliste von Prof. Dr. Ann-Christin Pöppler finden Sie hier.
---
Structural investigation on how guest loading of poly-(2-oxazoline) based micelles affects the interaction with simulated intestinal fluids
S. Endres, S. Ehrmanntraut, L. Endres, K. Can, C. Kraft, T. Rasmussen, R. Luxenhofer, B. Böttcher, B. Engels, A.-C. Pöppler*
accepted for publication in ACS Biomaterials Science & Engineering
Unravelling an Alternative Mechanism in Polymer Self-Assemblies: An Order-Order Transition with Unusual Molecular Interactions between Hydrophilic and Hydrophobic Polymer Blocks
L. Hahn, T. Zorn, J. Kehrein, T. Kielholz, A.-L. Ziegler, S. Forster, B. Sochor, E. S. Lisitsyna, N. A. Durandin, T. Laaksonen, V. Aseyev, C. Sotriffer, K. Saalwächter, M. Windbergs, A.-C. Pöppler* and R. Luxenhofer*
ACS Nano 2023, 17, 6932-6942.
Concentration and composition dependent aggregation of Pluronic- and Poly-(2-oxazolin)-Efavirenz Formulations in Biorelevant Media studied by NMR spectroscopy accompanied by cryo-TEM
S. Endres, Emil Karaev, S. Hanio, J. Schlauersbach, C. Kraft, T. Rasmussen, R. Luxenhofer, B. Böttcher, L. Meinel, A.-C. Pöppler*
J. Colloid Interface Sci. 2022, 606, 1179-1192.
Star-shaped conjugated mesogens as nano-containers for small acceptors
M. Lambov, N. Hensiek, A.-C. Pöppler,* M. Lehmann*
ChemPlusChem 2020, 85, 2219–2229.
14N-1H HMQC solid-state NMR as a powerful tool to study amorphous formulations – an exemplary study of paclitaxel loaded polymer micelles
M. Grüne, M. Lübtow, R. Luxenhofer, D. Iuga, S. P. Brown, A.-C. Pöppler*
J. Mater. Chem. B, 2020, 8, 6827–6836.
Loading Dependent Structural Model of Polymeric Micelles by Solid-State NMR
A.-C. Pöppler,* M. Lübtow, J. Schlauersbach, J. Wiest, L. Meinel, R. Luxenhofer
Angew. Chem. Int. Ed, 2019, 58, 18540–18546.
Influence of charged groups on the cross-linking efficiency and release of guest molecules from thiol-ene cross-linked poly(2-oxazoline) hydrogels
J. Blöhbaum, I. Paulus, A.-C. Pöppler, J. Tessmar, J. Groll
J. Mater. Chem. B, 2019, 7, 1782–1794.
Diffusion of Toluene and a Lithium Amide into Polystyrene Followed by Slice-Selective NMR spectroscopy" A.-C. Pöppler, S. Frischkorn, D. Stalke, M. John
ChemPhysChem 2013, 14, 3103–3107.
Photocrosslinkable Star Polymers via RAFT-Copolymerizations with N-Ethylacrylate-3,4-dimethylmaleimide" N. Förster, A.-C. Pöppler, D. Stalke, P. Vana
Polymers 2013, 5, 706–729.
7Li Residual Quadrupolar Couplings as a Powerful Tool to Identify the Degree of Organolithium Aggregation" A.-C. Pöppler, H. Keil, D. Stalke, M. John
Angew. Chem. Int. Ed. 2012, 51, 7843–7846.