Overview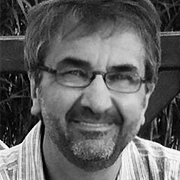 Dr. Reiner Giesa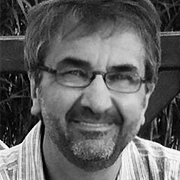 Macromolecular Chemistry I
Bavarian Polymer Institute, KeyLab Small Scale Polymer Processing
---
Job History
| | |
| --- | --- |
| 1994 – today | Senior Research Staff Scientist at the University Bayreuth, Macromolecular Chemistry I |
| 1992 – 1994 | Post Doc at the University of California, Santa Barbara USA, Materials Department, research group of Prof. H.-W. Schmidt |
| 1991 – 1992 | Post Doc at the University of Massachusetts, Amherst USA, Polymer Science and Engineering Dept., research group of Prof. R. J. Farris |
| 1990 – 1991 | Post Doc at the University of California, Santa Barbara USA, Materials Department, research group of Prof. H.-W. Schmidt |
| 1989 – 1990 | Post Doc at the IBM Almaden Research Center, San Jose USA, Polymer Science and Technolgy Dept. with Dr. W. Volksen |
---
Education
| | |
| --- | --- |
| 1985 – 1989 | Dr. rer. nat. Johannes-Gutenberg University Mainz, Macromolecular Organic Chemistry, in the research group of Prof. R. C. Schulz |
| 1985 | Graduate degree (Diploma ) in chemistry, University of Kaiserslautern, Germany |
---
Research Interests
The research interests of Reiner Giesa focus on the processing of small amounts of polymers into fibers, films, and three-dimensional objects. Preferred methods are material conditioning, grinding, compounding, filament production, and material testing. The investigated materials are high-temperature polymers, fiber polymers, crosslinkable polymer systems, as well as polyolefins. Also he has a great interest in developing new methods and their adaptation in various research areas, such as polymeric gradients, melt electrospinning, hydrogel characterization, and special processing methods on a small scale.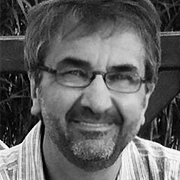 Macromolecular Chemistry I
Bavarian Polymer Institute, KeyLab Small Scale Polymer Processing
---
10 selected publications

A complete list of publications of Dr. Reiner Giesa is available here.
---
Filament Materials Screening for FDM 3D Printing by Means of Injection‐Molded Short Rods
Jin, M.; Giesa, R.; Neuber, C.; Schmidt, H.W.:
Macromolecular Materials and Engineering, 2018, 1800507
Melt Electrospinning of Small Molecules
Singer, J.; Ringk, A.; Giesa, R.; Schmidt, H.-W.
Macromolecular Materials and Engineering, 2015, 300, 259-276
Shaping self-assembling small molecules into fibres by melt electrospinning
Singer, J.; Giesa, R.; Schmidt, H.-W.
Soft Matter, 2012, 8, 9972-9976
Learning from Nature: Synthesis and Characterization of Longitudinal Polymer Gradient Materials Inspired by Mussel Byssus Threads
Claußen, K.U.; Giesa, R.; Scheibel, T.; Schmidt, H.-W.
Macromolecular Rapid Communications, 2012, 33(3), 206-211
Polymer Gradient Materials: Can nature teach us new tricks?
Claußen, K.U.; Scheibel, T.; Schmidt, H.-W.; Giesa, R.
Macromolecular Materials and Engineering, 2012, 297(10), 938-957
Recent Advances in the Improvement of Polymer Electret Films
Erhard, D.P.; Lovera, D.; von Salis-Soglio, C.; Giesa, R.; Altstädt, V.; Schmidt, H.-W.:
Advances in Polymer Science, 2010, 228, 155-207
Nondestructive Replication of Self-Ordered Nanoporous Alumina Membranes via Cross-Linked Polyacrylate Nanofiber Arrays
Grimm, S.; Giesa, R.; Sklarek, K.; Langner, A.; Gösele, U.; Schmidt, H.W.; Steinhart, M.
Nano Letters, 2008, 8(7), 1954-1959
Polyimide Fibers Obtained by Spinning Lyotropic Solutions of Rigid-Rod Aromatic Poly(amic ethyl ester)s
Neuber, C.; Schmidt, H.-W.; Giesa, R.
Macromolecular Materials and Engineering, 2006, 291(11), 1315-1326
Morphology and electret behaviour of microcellular high glass temperature films
Behrendt, N.; Greiner, C.; Fischer, F.; Frese, T.; Altstädt, V.; Schmidt, H.-W.; Giesa, R.; Hillenbrand, J.; Sessler, G.M.
Applied Physics A: Materials Science and Processing, 2006, 85, 87-93
Synthesis and Properties of Conjugated Poly(arylene ethynylene)s
Giesa, R.
Journal of Macromolecular Science - Reviews in Macromolecular Chemistry & Physics, 1996, C36(4), 631-670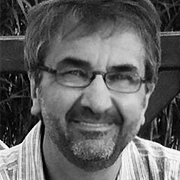 Macromolecular Chemistry I
Bavarian Polymer Institute, KeyLab Small Scale Polymer Processing
---
Dr. Reiner Giesa
KeyLab scientist
University of Bayreuth
Universitätsstr. 30
95447 Bayreuth
Phone: +49 921 55-4420
E-mail: reiner.giesa@uni-bayreuth.de